Live Chat Recording: Employees, customers and robots: How innovation makes the difference in mental health for Kwintes
Sign up to watch the recording.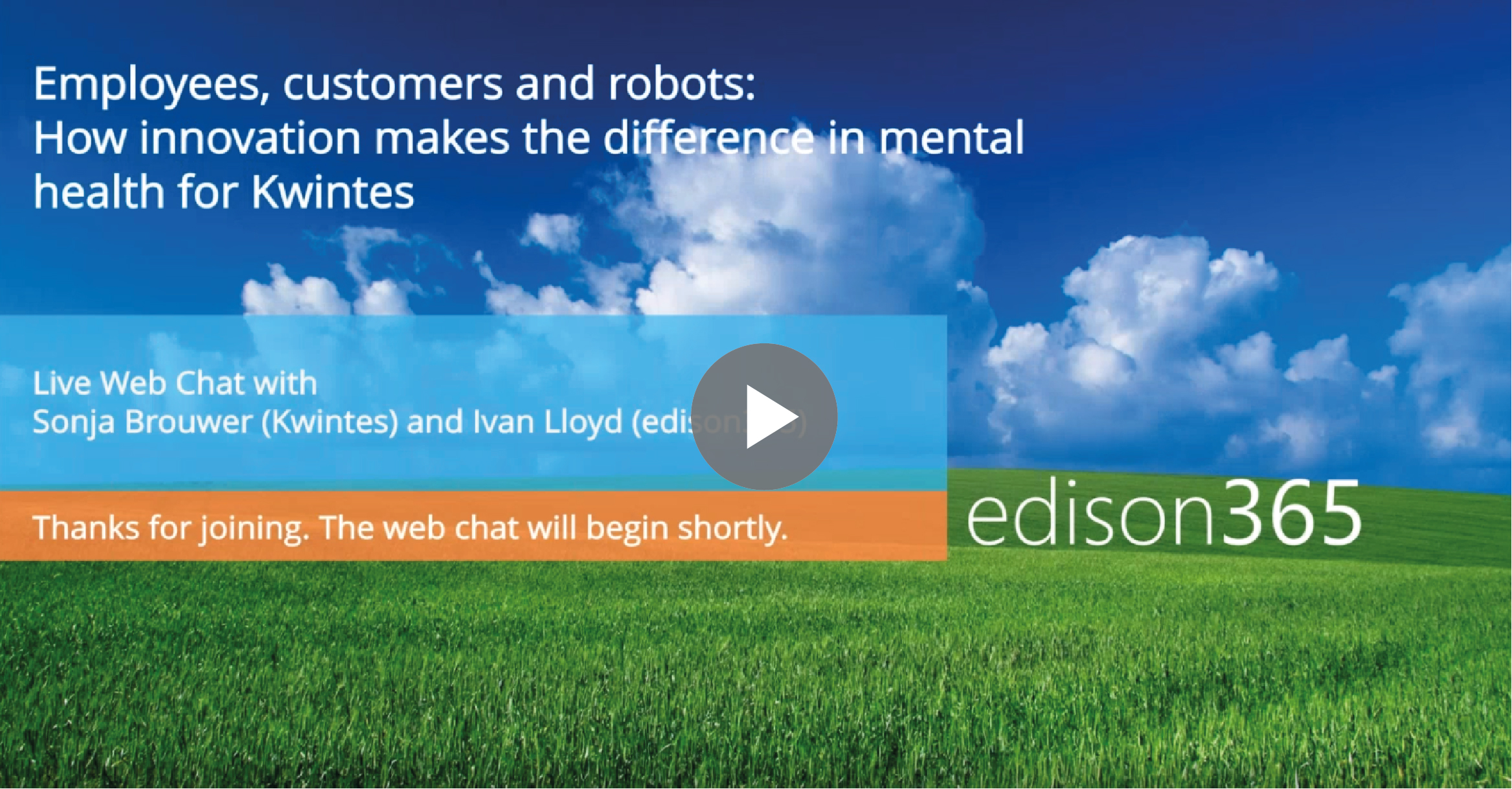 In this recording, you'll hear from the Program Manager at Kwintes and our CEO and Innovation Evangelist, Ivan Lloyd, as they shared their innovation experiences.
Before the COVID-19 crisis, Kwintes successfully engaged their employee base in a structured innovation process powered by edison365. Through their Innovation Lab, they were able to gather ideas from the people who interacted with patients daily, discovering innovative ways to continue providing best-in-class care with ever restricting budgets.
We discussed:
Mobilizing employees and even customers to your chosen approach for innovation management and delivery

Maintaining your approach to innovation even in times of crisis
Successes of bottom-up innovation
Innovation best practices and how to get the best out of innovation software
Key lessons you can apply in your organisation

Sonja Brouwer
Program Manager for I&A/ICT, Kwintes
Fronting the innovation lab at Kwintes, Sonja supports the organization to drive patient independence with intuitive and inventive solutions.
Ivan Lloyd
Chief Executive Officer and Innovation Evangelist, edison365

Ivan is the global leader of our business and is a major respected expert in innovation delivery, project management excellence and business case justification. He helps our clients drive innovation into their core business processes and helps them make ideas work for their organization.