Tuesday 15th October 2019,
10:00 - 10:45 GMT
Within a changing workplace, the first step to engagement is to create transparency which includes and involves your employees in these changes. Today's HR Leaders are having to re-focus working environments that not only protect employee rights, but offer empowerment to create greater opportunities for employee engagement.

Employee voice is fundamental to creating greater empowerment. It needs to be captured, heard and responded to, as it allows all employees, no matter their location, job role and or background to influence and create ideas that support growth or positive change within their organization.

Within this webinar and with our partner People Untapped, we will explore how to:-

Build better connections in your workplace resulting in greater Engagement
Create a culture of inclusion in your workplace through better conversations
Drive a culture of idea creation across all employees and location
Who Should Attend:
Chief People Officers
HR & People Directors
Heads of HR
About the presenters:
Helen Hambleton, Founder of People Untapped
People Untapped is a people development organisation committed to unleashing the untapped potential of people, teams and organisations.
Helen is the founder of People Untapped. She has had over 16 years experience in HR Business Leadership, Talent Management and Leadership and Organisational Development. She has extensive global experience and has held senior positions both in the UK and overseas. She has worked across a broad range of business areas, including Manufacturing, Commercial (Pharmaceuticals and FMCG) and global corporate positions.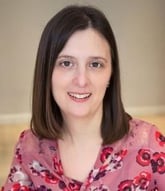 Lucy Funnell, Director - People & Product, People Untapped
Lucy is Helen's business partner in People Untapped, responsible for People and Product. She spent the formative part of her career in The Body Shop Int. Her focus has always been people development: individuals, managers and leaders - driven by a belief that people are brilliant, but sometimes they allow themselves, or other things to get in the way of that brilliance.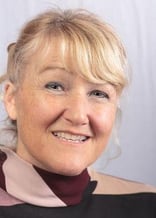 Ivan Loyd, Chief Innovation Officer, edison365
Leading the strategy the strategy for our edison365 Ideas, Innovation, Business Case and Portfolio management solutions. Driving our vision to "empower ever organization to create and deliver change."